A FUSION OF MUSIC AND CONVERSATION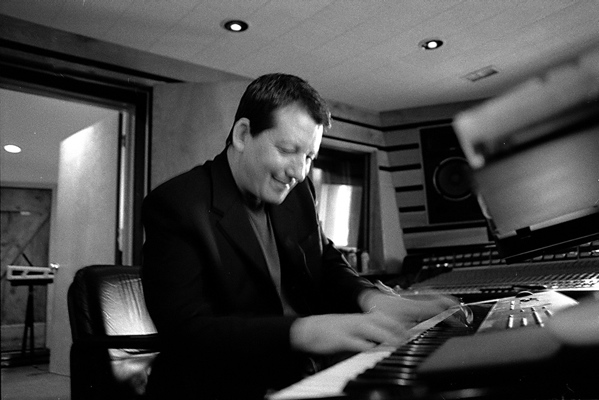 Following the success of our evening with Kurt Elling, KJazz 88.1 recently returned to the Gibson Showroom in Beverly Hills to present another special member event – this time with Grammy nominee and musical trailblazer, Jeff Lorber. Hosted once again by our own P.J. Ochlan of the KJazz Arts Report, the format of these unique, up close and personal evenings includes a live performance from the artists interspersed with discussion, audience Q&A, and a chance to mingle with the musicians.

This private gathering also celebrated the release of Lorber's new album, "Galaxy," which itself marks a revival of the keyboardist's legendary group, Jeff Lorber Fusion. For the occasion, Lorber brought with him to the event a couple of fellow musical masters – saxophonist Eric Marienthal and bassist Jimmy Haslip – both of whom appear on the new JLF release.

When KJazz members arrived at the venue, a slick, contemporary space lined with new and classic Gibson guitars and pianos, they were greeted with a wine and cheese reception. Next, after an introduction from P.J., the band performed several tracks from the new CD. P.J. then led a "live Arts Report," interviewing Jeff onstage and revealing interesting insights behind the music and the band. Then JLF played a few more tunes for the intimate crowd before P.J. returned to invite questions for the band from the audience. That was followed by a couple of more songs, and then an opportunity for KJazz members to meet and take photos with Jeff and the other musicians. Everyone left with an autographed copy of "Galaxy."

"These guys rocked the Gibson…," said KJazz member Larry Greenfield. "Everyone was bopping their heads to each tune and had a great time!" Due to the limited space, these special evenings sell out quickly. Stay tuned to KJazz 88.1 for details on our next exclusive member event.
8